retrogame all catalogue in Japan
The Famicom I came across when I was in elementary school greatly derailed...nay, enriched...my life thereafter.
This site is a testament to that. Here are the games released in Japan from the Famicom to the present day.
what? no,thank you? That's not true.
Stationary retro game

Famicom Action
Famicom RPG
Famicom SLG
Famicom Shooting game
Famicom Adventure game
Famicom Table game

Super Famicom Action
Super Famicom Shooter

GBA Action

DS Action
Let's play retrogame!!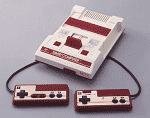 Many games these days are complicated and take a long time to enjoy.
It's different from the old days when I was relaxed now.
In fact, the games that are suitable for playing in today's busy world are rather shallow, simple retro games!
Because the current game is complicated, it takes time to master it, and once you get used to it, you may throw away one's life with.
Summary software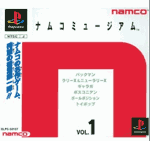 Just because you want to play a retro game, you don't have to buy old hardware for a play experience that takes about 10 minutes.
Because you can play with a collection of carefully selected titles such as museums, anthologies, and classics on your existing PlayStation.
Various compatible machine
The number of genuine main units is decreasing, it takes advantage of that,various compatible machines are released.
Although I use FCTwin2, It doesn't have a good reputation.Did I get caught by the owner of the shop?
essenntial thing
Retro game Revival agent...I like the naming. Game basis of software is gotten dirty and rust。A must have for your care.
Latest model
Who?
PS5 no more,
who says.
You can buy it someday.
Yeah....when your tension drops.
  Only the hardware that we bought with the best tension remains in my heart. 
That's why these retro machines still grab our hearts!
     So the PS5 is...
semi-retoro machine
I feel like it was only recently that these hardwares were released...How quickly time passes!
Wii U is available for less than 5000 yen(50$). Around 2016, it cost more than 50,000 yen(500$). No, I don't know.
Retro isn't over yet!!
Retro isn't over yet. Life extention? Yes,it will continue to evolve.

Battle kid
20th September 2018 (famicom)
The same work that was released overseas in 2010 has undergone a major arrangement, and has been reborn!
Iron commando steel warrior
30th November 2017 BLAZEPRO (super-famicom)
Iron Commando, which had a very high price. I was impressed by the masculinity of reselling it.
Aside from the surreal package picture, the action is worth doing!
Kaizou Tyoujin Syubibinman released!
30th June 2017 columbus circle (super-famicom)
That popular series "Modified Superman Shubibinman" was released on June 30, 2017 after 20 years. Isn't it great that there are still manufacturers making software for the Super Famicom?
KIRAKIRA Star Night DX
6th October 2016 columbus circle(famicom)
It's been 30years since the last Famicom software was released...a new release!!
Only the Famicom generation can enjoy the technology that craftsmen pay out in limited performance.
Amazon reiew 23cases☆4.1
「This NES software is perfect for people in their 30s and 40s who have experienced the NES in real time, starting with Donkey Kong, and enjoying the technological evolution of NES software.」